We're excited to announce that we'll be hosting our second Twitter chat, directly from Quilt Market, with none other than fabric designer, musician, and all around cool guy David Butler.  (You may remember our first chat with Denyse Schmidt from Houston a few markets back. Transcript here.)  We'll be chatting with David about his wildly popular debut line with Free Spirit Fabrics, Curious Nature, his experiences thus far with fabric design and the quilting industry, and about what he has planned next.  Oh, and I'm sure the topic of his wife (you may recognize the name Amy Butler?) may come up, too.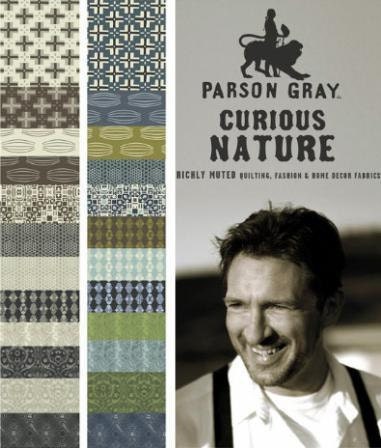 Best of all, David will answer your questions!  The best part of a Twitter chat is that you can all be part of the conversation.  Here's how to join the discussion:
Get thee a twitter account (if you don't have one already.)
Use www.tweetchat.com to follow the chat. Search for the hash tag #fatq and remember to add it to your own tweets.
Think of a question or two for Mr. Butler.
Tune in to twitter on

Friday, May 18th, at 10:45 AM

US Central Time
4:45 pm UK
5:45 pm Berlin
11:45 am US Eastern
8:45 am US Pacific
Most of all, have fun!!!!